This chart shows us the relationship of price and square footage at Makaha Surfside.  Each dot represents all the sales that have occurred over the past three years.  You can see the rows of dots represent the difference in size between the studios and 1 bedrooms.
The chart shows a line for every property that has sold in the past three years (green).  The Yellow shows were the current properties for sale are priced.  The pink represents the properties that did not sell.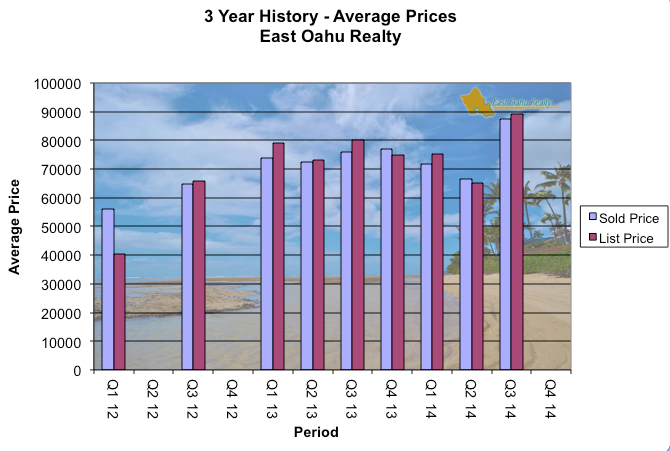 This price chart shows over time the average selling price for 1 bedrooms.  We can see the upward trend in 2012 and the upswing in the 3rd quarter of 2014.
The graphs below illustrate the importance of pricing competitively from day one.